Drug-sniffing dogs show students they're 'ruff' and ready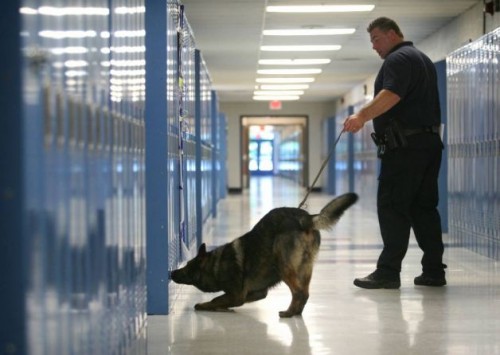 The drill was part of the school system's proactive approach to keeping the school drug-free, police and school officials said. […] There was no specific incident that prompted the new policy, school officials said […] The district has a zero-tolerance drug policy. […] Nothing was found, Lt. Paul Satkowski said.
Good training for students. Help them get used to the idea of suspicion-less government searches at any time. This way they'll grow up to be good little subjects, ready to defer to authority as a way of life.