I haven't updated the Drug WarRant Cafe Press store for quite some time, so I thought I should at least put a couple of new things in there.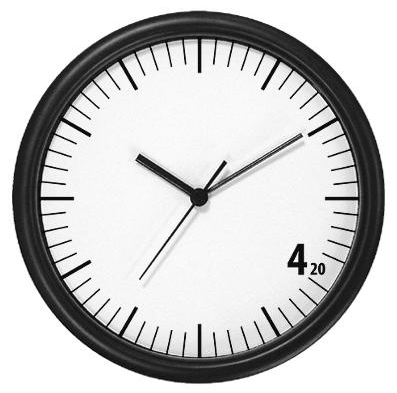 This elegant and understated clock avoids the clutter of numbers scattered all over its face and instead picks one as a point of reference. (Not recommended for those new to reading analog clocks.) Goes with any decor and great for starting conversations. Only $14.99
I've also added a car magnet (10″ x 3″ – $4.99) – like a bumper sticker, but removable and doesn't harm the paint. Plus, you can take it off in situations when you prefer not to be talking about the drug war.
I'm really interested to see what people think about this. It's hard to say much in such limited real estate, and all the standard catch phrases like "End the Drug War" and "Free the Weed" have been heard and aren't going to get people thinking in different ways.
So yeah. I went there.
What do you think?