Partly because it's just so satisfying to give Mark Souder another kick in the pants… Lee at HorsesAss reminds us why it's so right to publicly enjoy and point out Mark Souder's fall from "grace": Abstaining from Reality – The Mark Souder Legacy.

Analysis: the awesome power of the illegal high — mostly a great headline and lede, but still a good article
BOGOTA, Colombia — "Drugs win drug war."

That was the prescient headline of a 1998 dispatch in The Onion. "Despite all our efforts," the satirical newspaper reported, "the U.S. government has proven no match for the awesome power of the illegal high."

Funny stuff. But a dozen years later, serious news outlets are writing pretty much the same story.

Department of bad sources of advice… The U.S. and England have been taken to task for being too soft on their supply side drug war…. by Iran… by a policeman from Iran. Police Chief Unveils US, Britain's Support for Drug Rings
This call for more effort in the proven unworkable supply side drug war approach from a country that is unable to control its own drug use despite the fact that Iran (with the population of about three large U.S. states) executes 100-200 people a year for drugs (that's 2-4 people per week)!

Via NORML — Beer company attempts to cash in on marijuana's reputation through spoof ad.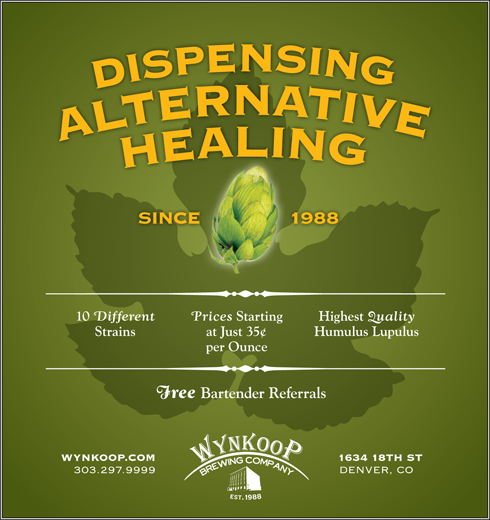 MPP gets mayor to back off a bit on statement
Minneapolis Mayor R.T. Rybak recently made some pretty outrageous statements about gang violence in that city:
"When you pay for marijuana, you are paying for the bullet that goes into the head of someone on the streets," he said. "Too many people have winked sideways without being honest that it's white middle class Minnesota that's paying for the drugs that put profit into gangs that kill people."
MPP put out a statement reminding him that it's prohibition — and any elected official who supports it — that is to blame.
The mayor was apparently pissed… but also open to discussing it, which is a good thing.

Obama repeating the mistakes of the drug 'war' by Rhonda Swan in the Palm Beach Post (and picked up elsewhere)
Mexican drug cartels wouldn't exist if the U.S. decriminalized drugs. There would be no drug wars. And far less drug violence. Sure, it sounds radical. But isn't it insane to keep doing what we've been doing and expect different results? […]

President Obama promised to "reduce drug use and the great damage it causes" with a new policy that, like Portugal's, treats drug use more as a public health issue than a criminal justice one. It's also been a stated priority of Gil Kerlikowske […]

The Obama administration, however, has increased spending on interdiction and law enforcement to record levels – $10 billion of the $15.5 billion drug-control budget. Where is the change Mr. Obama promised? I don't expect him to call for the decriminalization of drugs. That would be too bold and politically risky. I do expect him to put our money where his mouth is.
[Thanks, Tom]

This is an open thread.