Christopher Ingraham helps provide data for future speculation — These are the states that could legalize pot next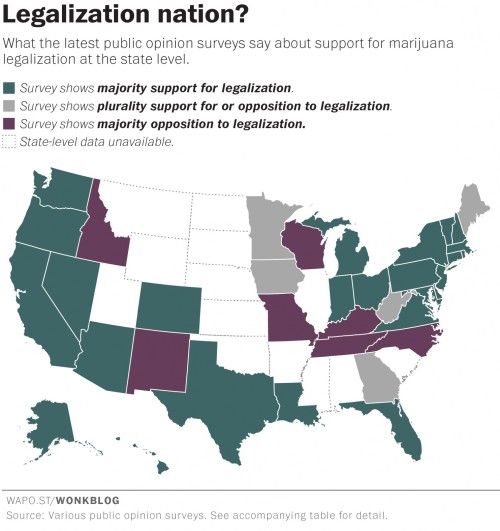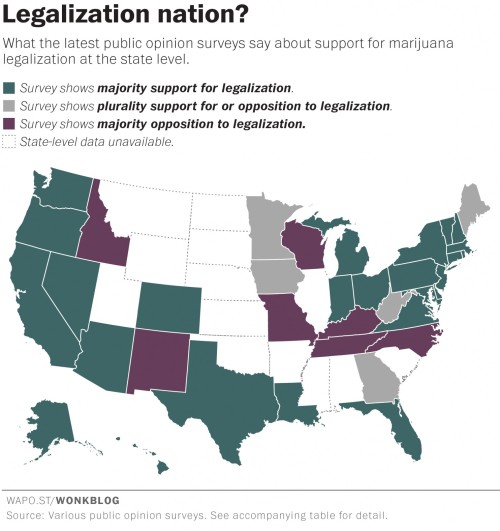 Click on the image to see it larger.
I've got to say, I really don't understand Wisconsin. In general. The state that has Madison and Mazo Beach has so many contradictions. I spent every summer there growing up, and love the beauty of the state (and the cheese and brats), but the politics baffle me.