Our School of Theatre is currently producing "The Exonerated" by Jessica Blank and Erik Jensen — a play based on the true stories of six exonerated death row inmates.
I saw it tonight – a very powerful and moving performance with outstanding performances by our student actors. I saw it before in New York, but this production still hit me hard.
In conjunction with this production, the hallways are filled with birds — each one representing an exonerated prisoner.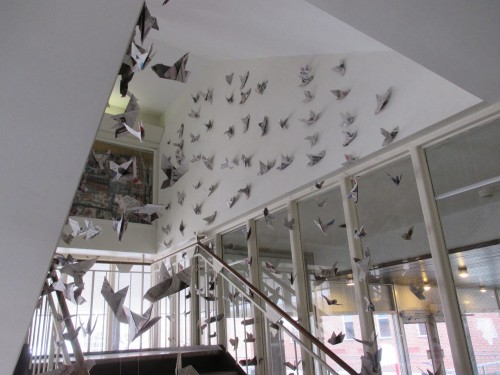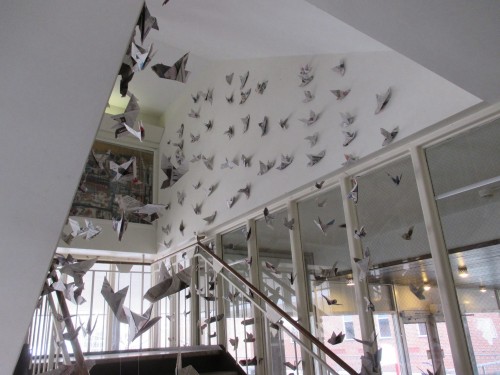 One of the important messages of the play is that it's easy for people to sit back and delude themselves that this kind of injustice can't happen, or that it's not their job to fix… but you can't do that.
Important stuff.