No time to post tonight. Keep the conversation going in the Marijuana Addiction post (great discussion there, both on DrugWarRant.com and on Facebook).
I'll give my response soon, hopefully.
In the meantime, use this thread to talk about what else is going on.
…
Oh, and can I just repeat how much I despise spammers?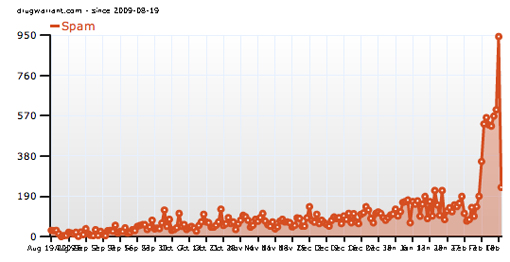 I was averaging about 100 spam comments a day — not too bad to sort through (I like to check them out just to make sure no legit comments get caught). Then about a week ago it shot up to 500, and today it was 940. Thank goodness for the Akismet spam filter.