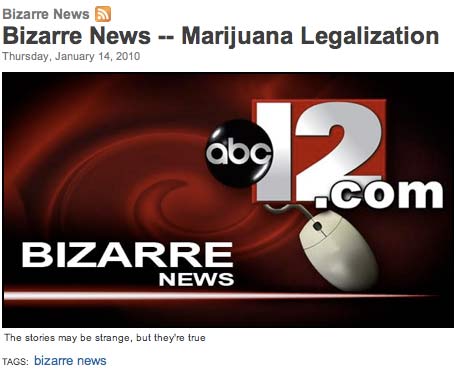 That sure is a lot of bizarre. Let's check it out.
MARIJUANA LEGALIZATION
WASHINGTON (AP) – Cheech and Chong, and Cohen, too. Tennessee Congressman Steve Cohen shared the stage last night with the stoner comedy duo Cheech Marin and Tommy Chong. Cohen's a Democrat from Memphis who supports legalized medical marijuana and easing of drug laws. He was a featured speaker at the pro-legalization Marijuana Policy Project's 15th annual gala. Cohen got nearly as big a hand from the crowd as Cheech and Chong, who were given a lifetime "trailblazer" award by the pro-pot group.
My God! Someone who supports medical marijuana and the easing of drug laws. Wow, now that's really bizarre!