I'm not even sure what I think of this.
MADD announces an exclusive license agreement with Hill Street Marketing Inc. to produce a line of alcohol-free beverages, MADD Virgin Drinks, which will provide American consumers with a delicious and socially responsible alternative to alcoholic beverages.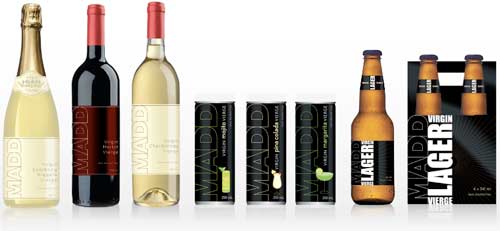 Part of me celebrates the option (I'm all for choice), assuming that MADD isn't about eliminating choice. And they say…
MADD is not against responsible drinking by those 21 and older.
… although that doesn't really match up with much of MADD's normal rhetoric.
Hey, at least with the word MADD printed huge on each bottle, there's little chance of picking the wrong one by accident.