My show — "The Living Canvas: Nocturne" — opens tonight at National Pastime Theater in Chicago (4139 N. Broadway). Thirteen performers, clothed only in intense projected images, tell the story of one man's journey back through the dreamscapes and fairy tales of his youth, in this powerful and fantastical performance piece.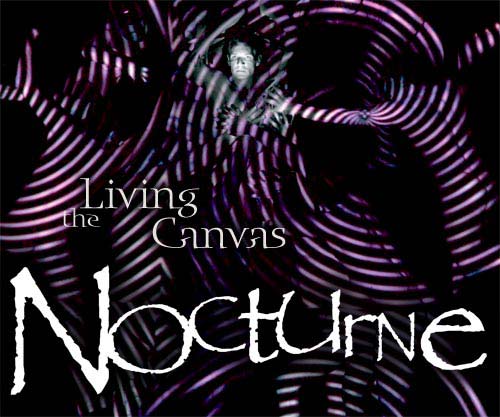 Performances are Fridays and Saturdays at 10 pm, July 3 through August 1. Tickets are $20, available online or at the door. Show runs about an hour, followed by an opportunity for audience participation, and an open Q&A with the cast (and me). For more information about my photography and performance art works, see TheLivingCanvas.com.
Reviews of past shows…
"Stoners, Dali fans, sensualists of every stripe, this show's for you. Sober or otherwise, you'll find the visual pleasures of Guither's idiom considerable, the kinetic sculpture consistently engrossing…" – Chicago Reader
"intriguing and fanciful… feast for the eyes… recommended" – Chicago Sun-Times
"intensely peculiar and mesmerizing… it's riveting" – Chicago Tribune
"Pete Guither's high-def projections of intricate patterns across naked actors is eye candy on the order of a laser-light show…" – Time Out Chicago
"… sensual and visceral performance art piece done with craft and good taste…" – Chicago Critic.com
The Living Canvas: Nocturne is part of National Pastime Theater's Naked July: Art Stripped Down festival.