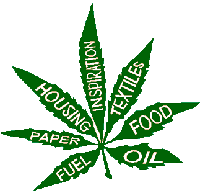 is a registered student organization at Illinois State University, and they now have a spiffy new web site.
I am their somewhat neglectful faculty advisor, finding myself too often busy working on this site rather than attending their meetings, but I'm a huge fan of what they're working to do.
If you're at Illinois State, why not get involved with M.A.S.H.? Their meetings are every Wednesday at 8 pm in Stevenson 223. They also have occassional movie showings (they showed Grass earlier this week. They also have Hey Hemp events where they make some incredible hemp jewelry and they hold a Hemp Fest in December and April.