Tom Angell is unstoppable in his dogged determination to ask pointed questions of the powerful. Over at Marijuana.com, he discusses the Facebook chat conducted by NIDA's Nora Volkow, where he got her to admit that there are barriers to research on marijuana.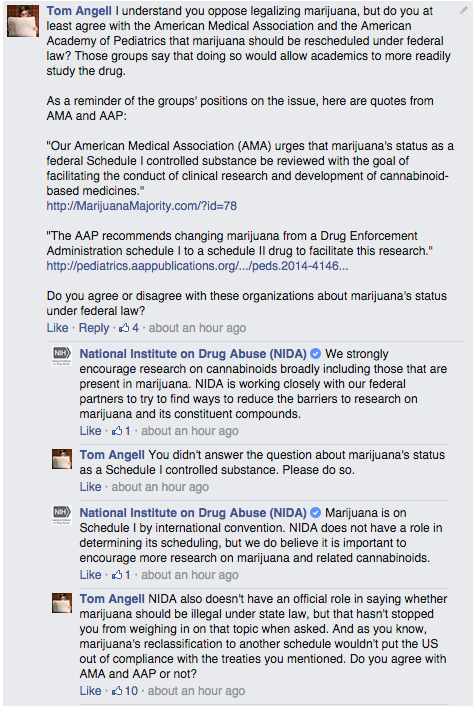 This is why most people supporting the prohibition regime don't like to get into public discussions. It's very hard to maintain the lies under determined knowledgeable questioning.
Go to Tom's article for more.