Well this appeared out of nowhere on Facebook this morning – it's one of my quotes from Guitherisms – haven't thought about it in years (the picture was from New Orleans in 2008).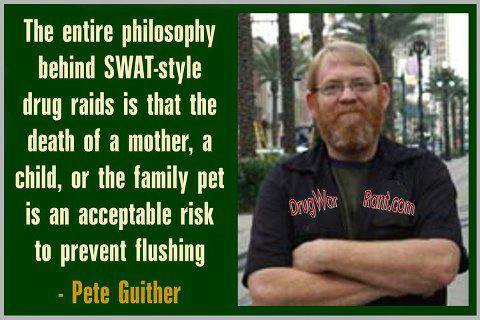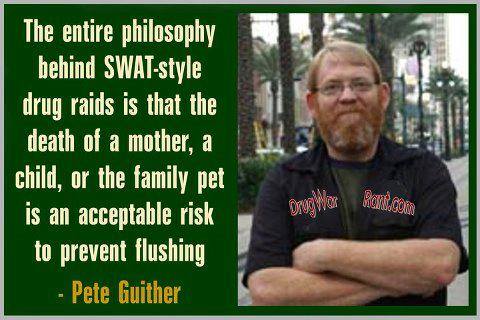 It has taken off virally today, with over 2,500 shares last I checked. The image also refers to this article at the Free Thought Project regarding the disturbing trend of wrong-address raids, etc.
The reaction seems to be almost universal among online commenters that this is something we must no longer tolerate, which is good news. There is powerful sentiment out there unhappy with the militarization of police and the highly invasive drug war.
There are also some scary commenters with limited comprehension, an unfortunately significant number of whom appear to think that I'm a cop endorsing killing mothers, children and pets, rather than someone pointing out the atrocities; and so some have said some rather nasty things about me and encouraged people to do bad things to me. Please don't.
To all those who may be visiting DrugWarRant.com for the first time because of the image, welcome!
Have a seat on Pete's couch and join in the conversations (and maybe we can help channel your anger into some activism to change bad laws).