Earlier, some commenters were speculating regarding how many plants you could grow in a 25′ square plot, as allowed in Prop 19.
Well, if you grow them like Kangativa does in Australia, you couldn't even fit one!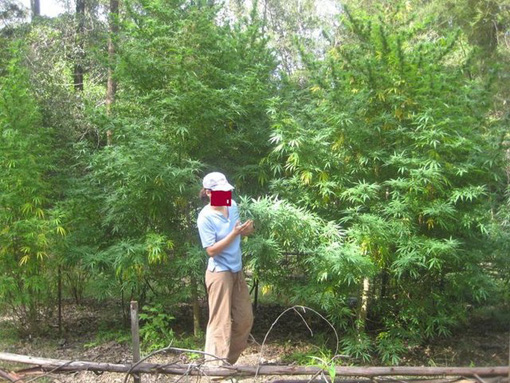 Via Toke of the Town, where we learn that these plants grow up to 18 feet tall and yield up to 10 pounds.