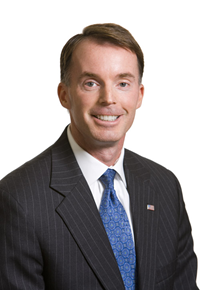 There's an OpEd at the Dakota Voice: Legalizing Marijuana: Why Citizens Should Just Say No by Cully Stimson of the Heritage Foundation. The "Legal Memorandum," as it's called there, is also available at the Heritage Site and probably easier to read there.
Now this Cully Stimson is no ordinary bloke. This is a "serious" guy with "serious" credentials. Check out his bio and you'll see. Not a lot of drug policy experience, true, but some real serious education and high-level world experience in a lot of areas including some major positions in criminal justice fields. In fact, it's hard to imagine that he managed to do all that he has done in one lifetime.
I point this out to make it clear that what he puts in this legal memorandum is not the result of ignorance.
The only way this article happens is through intentional and malicious manipulation of the facts in order to come up with the conclusion desired by the Heritage Foundation.
Oh, in places it sounds good. Sure. Like it's been written by someone who's done some research. But any analysis of any section of it, and it all falls apart.
Start with his analysis of our approach…
The current campaign, like previous efforts, downplays the well-documented harms of marijuana trafficking and use while promising benefits ranging from reduced crime to additional tax revenue. In particular, supporters of the initiative make five bold claims:

"Marijuana is safe and non-addictive."
"Marijuana prohibition makes no more sense than alcohol prohibition did in the early 1900s."
"The government's efforts to combat illegal drugs have been a total failure."
"The money spent on government efforts to combat the illegal drug trade can be better spent on substance abuse and treatment for the allegedly few marijuana users who abuse the drug."
"Tax revenue collected from marijuana sales would substantially outweigh the social costs of legalization."[3]

As this paper details, all five claims are demonstrably false or, based on the best evidence, highly dubious.
Check out the things Stimson snuck in there…. "downplays the well-documented harms of marijuana trafficking and use." Of course, the well-documented harms of marijuana trafficking are the result of prohibition and we haven't been downplaying that at all, and the well-documented harms of marijuana use are not-so-well-documented.
As far as the 5 things he says we're claiming, on 1 he's right (although some of us would insert "when used responsibly." Number 2? Absolutely. Same with number 3. Number 4 is badly worded and I'd bet some of us would wonder about wasting a lot of money on treatment for marijuana. But in general, yes, these are claims we make and can prove, and Stimson's memorandum does nothing to disprove them.
But number 5? Nobody I know makes this claim. "Tax revenue collected from marijuana sales would substantially outweigh the social costs of legalization." That's because we don't have to. What we know for a fact is that the savings in reduced criminal justice costs and the societal savings in black market violence way more than makes up for any supposed social costs of legalization (which nobody has been able to identify with any certainty), even if there is not a single penny in tax revenue.
Our opponents like to create this straw man, and then supposedly shoot it down by showing that the potential tax revenue is uncertain. From our perspective, tax revenue is just a carrot to stick in front of the nose to get the approval/attention of some, but we don't need it to achieve a net benefit to society.
I could take his entire memorandum apart piece by piece, but it doesn't really deserve it. I'll be happy to address any part of it you request, or if he stops by, I'll do the same. In the meantime, you can have fun with it in comments.
I do want to point out the most amazing section of this article, where Stimson practically has to alter the physical makeup of the universe in order for his argument to work…
Unsafe in Any Amount: How Marijuana Is Not Like Alcohol

Marijuana advocates have had some success peddling the notion that marijuana is a "soft" drug, similar to alcohol, and fundamentally different from "hard" drugs like cocaine or heroin. It is true that marijuana is not the most dangerous of the commonly abused drugs, but that is not to say that it is safe. Indeed, marijuana shares more in common with the "hard" drugs than it does with alcohol.

A common argument for legalization is that smoking marijuana is no more dangerous than drinking alcohol and that prohibiting the use of marijuana is therefore no more justified than the prohibition of alcohol. As Jacob Sullum, author of Saying Yes: In Defense of Drug Use, writes:

Americans understood the problems associated with alcohol abuse, but they also understood the problems associated with Prohibition, which included violence, organized crime, official corruption, the erosion of civil liberties, disrespect for the law, and injuries and deaths caused by tainted black-market booze. They decided that these unintended side effects far outweighed whatever harms Prohibition prevented by discouraging drinking. The same sort of analysis today would show that the harm caused by drug prohibition far outweighs the harm it prevents, even without taking into account the value to each individual of being sovereign over his own body and mind.[7]

At first blush, this argument is appealing, especially to those wary of over-regulation by government. But it overlooks the enormous difference between alcohol and marijuana.

Legalization advocates claim that marijuana and alcohol are mild intoxicants and so should be regulated similarly; but as the experience of nearly every culture, over the thousands of years of human history, demonstrates, alcohol is different. Nearly every culture has its own alcoholic preparations, and nearly all have successfully regulated alcohol consumption through cultural norms. The same cannot be said of marijuana. There are several possible explanations for alcohol's unique status: For most people, it is not addictive; it is rarely consumed to the point of intoxication; low-level consumption is consistent with most manual and intellectual tasks; it has several positive health benefits; and it is formed by the fermentation of many common substances and easily metabolized by the body.
You getting this? This is amazing stuff. But he's not done.
Alcohol differs from marijuana in several crucial respects. First, marijuana is far more likely to cause addiction. Second, it is usually consumed to the point of intoxication. Third, it has no known general healthful properties, though it may have some palliative effects. Fourth, it is toxic and deleterious to health. Thus, while it is true that both alcohol and marijuana are less intoxicating than other mood-altering drugs, that is not to say that marijuana is especially similar to alcohol or that its use is healthy or even safe.

In fact, compared to alcohol, marijuana is not safe. Long-term, moderate consumption of alcohol carries few health risks and even offers some significant benefits. […]

To equate marijuana use with alcohol consumption is, at best, uninformed and, at worst, actively misleading. Only in the most superficial ways are the two substances alike, and they differ in every way that counts: addictiveness, toxicity, health effects, and risk of intoxication.
Not a single bit of that is connected to reality.
I find myself trying to imagine the discussion that went on in the Heritage Foundation when they assigned this article to Cully. "OK, here's the deal… We really don't like the people who like marijuana. This is a cultural battle, but we're supposed to be a think tank, so we can't say keep it illegal because it's immoral or because we don't like those people. We need to make it look like this is a researched academic paper that comes to this indisputable conclusion. Now we're about small government, so you're going to have to really lay it on about marijuana being so dangerous that we have no choice but to use government to outlaw it. And we all like to drink, so you've got to show that alcohol is OK, while marijuana is not. And… go!"
Wonder how it feels to sell your soul?