Wednesday, the Arizona Cardinals donated $10,000 to the organization called Keep AZ Drug Free, which opposes a medical marijuana bill.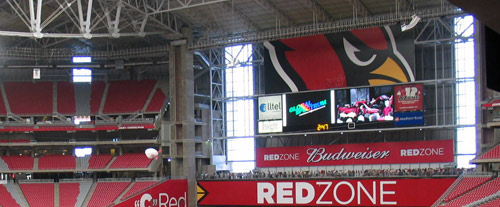 This is from a football organization on their fifth year of a beer sponsorship deal with Anheuser-Busch.
Budweiser and Bud Light will serve as the exclusive alcohol sponsors of the club, and a "Budweiser Red Zone" will occupy a place in the south end zone of the stadium. Signage on the video display boards and elsewhere is also part of the deal.