Transform reports about an interesting poll that was conducted recently of British adults regarding drug policy. Instead of the usual legalize or not question, they asked people to give options for each drug:
Light regulation (drugs sold like tobacco and alcohol are now)
Strict government control and regulation (an example of how government could heavily regulate a legal market in an attempt to minimise harm)
Prohibition (the current status of illegal drugs)
The results are interesting and could lead to a larger discussion.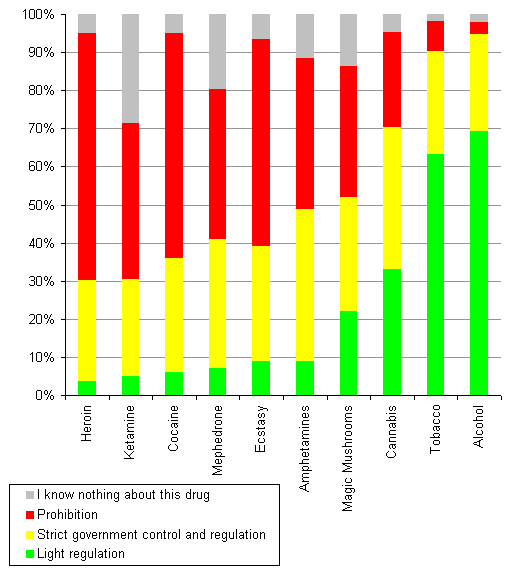 I'd like to see a poll done here using similar terms. I think that too often a lot of people out there see prohibition as regulation, when it's not. By offering regulation as a distinct alternative to prohibition, it requires a different level of thinking.