The Senate's second-ranking Democrat introduced a bill Thursday that would eliminate the sentencing disparity between crack and powdered cocaine, an issue that has frustrated judges, civil rights advocates and drug reform proponents for more than two decades. […]

Some law enforcement officials have advocated eliminating the disparity by increasing the penalties for possession of powder cocaine, rather than, as Durbin's bill does, reducing the sentence for crack.

But those calling for a change in the law also cite economic reasons at a time when budgets are tight, noting that half of all federal inmates are imprisoned for drug offenses.
Good for my senator Durbin. I just wonder what's taken so long for it to get to this level. Sentencing commission, Obama, and everyone else (except certain law enforcement and prison lobbying groups, of course), have called for this final step in ending the disparity.
Remember, this is part 2 of the sentencing reform. In January, 2008, there was a small amount of crack cocaine sentencing reform that involved the early release of some of the longest sentences for crack cocaine.
At the time…
Speaking before the U.S. Conference of Mayors, Attorney General Michael B. Mukasey said that "a sudden influx of criminals from federal prison into your communities could lead to a surge in new victims as a tragic, but predictable, result."
A year later, I noted that the fear card was toothless.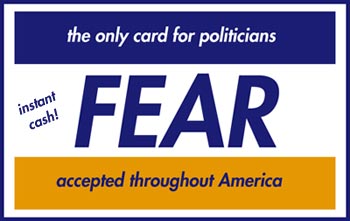 You can bet that the fear card will be played again to try to derail the Durbin bill (and its companion in the House).
But perhaps people are starting to realize that the fear card has been maxed out.
James Pasco, executive director of the Fraternal Order of Police in Washington, said Thursday he was still digesting the Durbin bill. In the past, his members had taken the position that "the best way to eliminate the disparity would be to raise the penalties for powder to those of crack." But Pasco said his organization had developed a good relationship with the Judiciary Committee and that he would "look forward to the process" in Congress.
That's a new one.