Another Victim of the Drug War — Severe Pain Care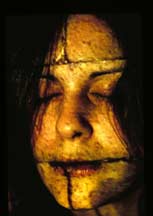 "Something is terribly wrong with the way some criminal justice authorities have begun to enforce the law against physicians and pharmacists who prescribe and dispense high dose opioids to treat chronic pain. The necessary balance in pain policy… has tipped drastically in the direction of ruthless drug control and away from compassionate collaboration. This is a recent development. The past five years has generated an unprecedented list of health care providers charged with murder for allegedly providing inappropriately large quantities of opioids to pain patients."

— Dr. David Brushwood, Mayday Scholar with the American Society of Law, Medicine and Ethics, September 4, 2003
That's the beginning of a disturbing article in this week's Drug War Chronicle.
Dr. Deborah Bordeaux used to be a pain management specialist. Now she's a convicted felon facing a 100-year prison sentence as a drug dealer. Bordeaux was arrested when the Drug Enforcement Administration (DEA) and South Carolina law enforcement raided the Myrtle Beach clinic where she once prescribed opioids to severely ill patients… And there are more, a growing number of physicians indicted and sometimes convicted of being drug traffickers but who say they were only doing what was best for patients.
In some cases, doctors are even being charged with murder when terminally ill patients receiving pain medication die. The result is that more and more doctors are afraid to prescribe appropriate dosages of pain medication, and patients suffer.
The Pain Relief Network (PRN) is a new organization which has formed to fight for patients' right to pain care. Their site notes:
The DEA reports that 410 doctors were prosecuted in 2002, representing an 800% increase in physician prosecutions over the last three years. American citizens, as a result, by the thousands are being forced into suicide by untreated pain.
The PRN has taken the unusual step of asking the FDA to quit cooperating with the Justice Department in classifying drugs under the Controlled Substances Act.
PRN's [Executive Director Siobhan] Reynolds told the FDA committee the process was fraught with mischief since the Justice Department, through its prosecutions of physicians, had proven it was not interested in the scientific or medical evidence.
As a followup, the Drug War Chronicle notes a breaking story:
Retired McLean, Virginia, pain specialist Dr. William Hurwitz was arrested Wednesday morning and sits in jail pending a Monday bail hearing after being indicted on federal charges related to his use of high doses of opioid pain relievers in the course of his medical practice. A 49-count indictment charges the nationally known specialist with drug trafficking resulting in death and serious injury, engaging in a criminal enterprise, conspiracy and health care fraud. The most serious charges carry a maximum penalty of life in prison.
The drug warriors have continually shown that they have no respect for those who are seriously ill, through their harrassment of terminally ill medical marijuana patients, through their attempts to prevent doctors from discussing medical options, through their suppression of medical research and through intimidating doctors into underprescribing for pain.