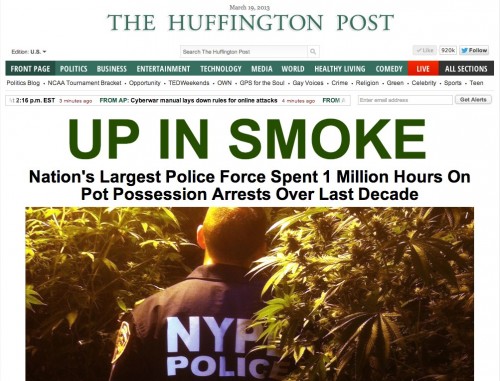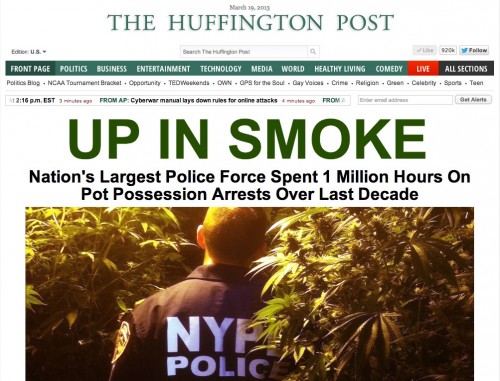 This was the front page of the Huffington Post yesterday.
NYPD Spent 1 Million Hours Making 440,000 Marijuana Possession Arrests Over Last Decade
NEW YORK — The NYPD spent 1 million hours making 440,000 arrests for low-level marijuana possession charges between 2002 and 2012, according to a new report released Tuesday — just as legislative leaders in Albany are deciding whether to pass a bill reforming drug laws.
This is a powerful indictment of the incredible waste of law enforcement resources involved in going after marijuana users.