Drone.
Looks like it may be time to freshen up the paint on my rooftop.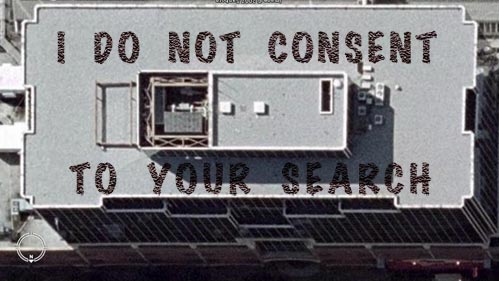 The LA Times discusses the potential expanded use of drones in the U.S. (you know, a variation of the kind of thing we've been using so successfully in Pakistan to kill children and friendly soldiers).
Drone aircraft, best known for their role in hunting and destroying terrorist hide-outs in Afghanistan, may soon be coming to the skies near you.

Police agencies want drones for air support to spot runaway criminals. Utility companies believe they can help monitor oil, gas and water pipelines. Farmers think drones could aid in spraying their crops with pesticides.

"It's going to happen," said Dan Elwell, vice president of civil aviation at the Aerospace Industries Assn. "Now it's about figuring out how to safely assimilate the technology into national airspace." […]

Police departments in Texas, Florida and Minnesota have expressed interest in the technology's potential to spot runaway criminals on rooftops or to track them at night by using the robotic aircraft's heat-seeking cameras. […]

"This is a tool that many law enforcement agencies never imagined they could have," said Steven Gitlin, a company executive.
As Glenn Greenwald tweets: "Absolute rule: when you vest the Govt with a weapon, it will expand beyond its original application."