Well-known marijuana legalization advocate upbeat despite terminal lung cancer diagnosis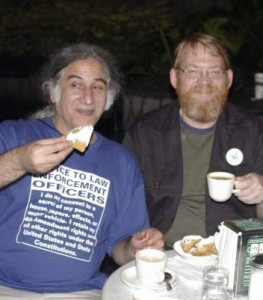 This is very unwelcome news about Ben Masel. My thoughts are with him.
I had a great time the one time we got together — for coffee and Beignets at Cafe du Monde in New Orleans.
Ben is a tireless advocate and has been a powerful political influence in Wisconsin. I hope that every day for him is a good one.
This article seems to be very poor reporting by Samara Kalk Derby. How can you merely repeat "the jury's out" language from Dr. Fiore regarding marijuana and lung cancer, and not mention the largest ever study done on the issue, funded by the U.S. government?