No matter what you do to try to stop the supply of drugs, people will find a way to get around it, over it, under it, or through it.
Why? Because it's so unbelievably profitable.
Here's yet another drug smuggling submarine that was found in Colombia.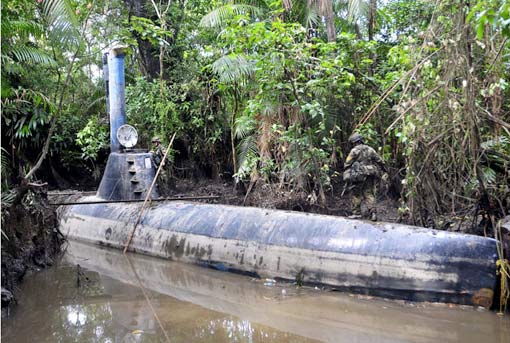 Just over 100 feet long and made out of fiberglass, capable of traveling 9 feet below the surface undetected. Authorities estimated that it may have cost $2 million to build.
Think about that for a moment. A criminal enterprise so lucrative that you'll spend $2 million on a tool for committing the crime.
[Thanks, Allan]