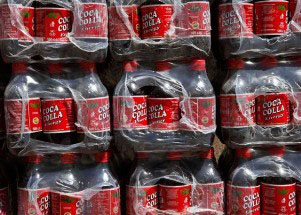 From Drug War Chronicle:
A coca-based soft drink went on sale in Bolivia this week. Coca Colla, made from the coca leaf and named after Bolivia's indigenous Colla people, is the latest manifestation of President Evo Morales' quest to expand legal markets for coca products.

The first batch of Coca Colla, about 12,000 half-litre bottles going for $1.50 each, went on sale in La Paz, Santa Cruz, and Cochabamba. Like Coca-Cola, it is black, sweet, and comes in a bottle with a red label. Unlike Coca-Cola, which originally used full-fledged coca leaf extract but began de-cocainizing it early in the company's history, Coca Colla is the real thing.