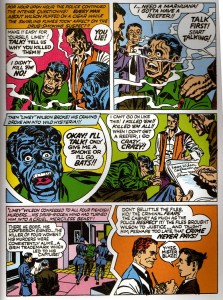 Via Project Child Murdering Robot comes a recommendation for what looks like a pretty good book: The Best of Simon and Kirby
.
What makes it really delightful is this page (part of the comic industry's failed attempt to stay on the good side of government).
Click on the image for the larger, readable version.
"I killed 'em all!! When I don't get a reefer, I go crazy…. crazy!"