Need to do some Christmas shopping? Tired of the same old stuff that everyone gives? Drug WarRant is here to help you out.
Start out with the Drug WarRant Cafe Press Store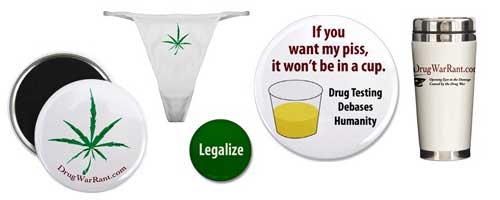 All sorts of great T-shirts, buttons, magnets, and unique gifts. The marijuana-leaf thong is really popular. Seriously. Every time I've had some of these available, they're gone in no time. Give one to someone special. Buttons with a message make a great stocking stuffer.
All Cafe Press items will get to you by Christmas as long as you order by tomorrow (or you can order later if you're willing to spring for expedited shipping).
Need more ideas?
The Drug WarRant Amazon Store is a great starting point for drug policy related merchandise, including books, music, DVDs, hemp products, and other fun items.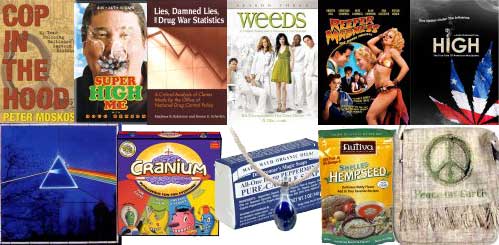 If you want to do other Christmas shopping at Amazon
, do so through this link
, and I'll get a referral.
Finally, I know how much fun it is to do Christmas shopping, and there's nothing worse than running out of people to shop for. Well, I can help you there, too. Here is my wish list.