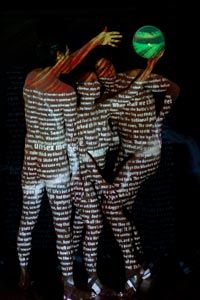 My show opens in Chicago tomorrow evening.
"Unsex Me Here" – a Living Canvas production – running July 11 through August 16, Fridays and Saturdays at 11 pm at National Pastime Theater, 4139 N. Broadway in Chicago.
Powerful movement, mesmerizing imagery, a meaty rib taken from the side of the Scottish play, unexpected humor, and naked people on scaffolding… doing Shakespeare.
The show runs an hour and is followed by an optional Q&A with the cast and… me. Tickets are $15 each, but readers of this blog can get a special discount for the first two weekends: Two tickets for $15 if you order them here.
The show has absolutely nothing to do with drug policy, so this is both a shameless and unrelated plug… and yet — the intriguing use of imagery on the moving body is somewhat mind-altering itself. As the Chicago Reader said of a previous Living Canvas production:
Stoners, Dali fans, sensualists of every stripe, this show's for you. Sober or otherwise, you'll find the visual pleasures of Guither's idiom considerable, the kinetic sculpture consistently engrossing…
So if you're in the Chicago area, check it out.