So with Dennis Kucinich getting only 1.3% of the delegates in Iowa, is Drug WarRant changing its endorsement? No, I am not.


Kucinich is still in the race and still has, by far, the best position on medical marijuana, marijuana decriminalization and the drug war in general. Every day that he remains in the race is another chance for drug policy reform to have a stronger role in the future. And Dennis plans to remain keep going till the convention:
"This is the beginning of the campaign," said Kucinich. "We've got 49 states left to go. The media had long ago predicted the winner of the entire process and even the loser of the general election, and tonight's caucuses have the pundits scratching their collective scalps in bewilderment. I moved from ninth place to fifth and won delegates despite the 15 percent threshold.

Kerry's surprise lead in Iowa is interesting, given that Granite Staters graded him with an A- regarding medical marijuana (see yesterday's post), and I'm pleased that he's taken a strong stand in favor of University of Massachusetts' application to manufacture marijuana for FDA-approved medical marijuana research, but NORML gives him a neutral grade in all areas, and some of his position papers on crime and drugs are questionable, and although some former prosecutors have turned toward drug policy reform, I'm not yet completely convinced that Kerry has.
So please continue to support Kucinich (Democrats) and Ashby (Republicans). There's lots of time before the conventions, and the more we can keep drug policy reform in discussion the better.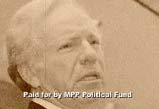 I can't wait to see how well the Granite Staters continue to do in raising the medical marijuana issue in New Hampshire! Check out the MPP television ad that starts airing today in New Hampshire, highlighting four Democratic presidential contenders' refusal to stop federal arrests of cancer and AIDS patients using medical marijuana.