In USATF announces "Zero Tolerance" anti-doping plan, the organization is looking to step up efforts to stop athlete cheating and the use of performance enhancing drugs. But…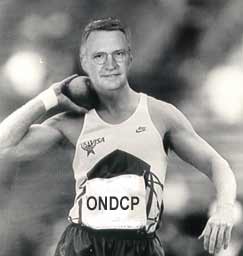 … they've proposed a summit of major U.S. sports leagues be hosted by the Drug Czar's office! Big mistake. Get John Walters involved and you can bet that the sports leagues will be encouraged to stop worrying about steroids and go after the horrible menace of marijuana use in sports. (You think I'm kidding? Let's wait and see.)
To top it off, they're looking for ONDCP expertise in another area in which the Drug Czar's office has demonstrated abject failure.
In addition to expanding the reach and regularity of our anti-drug messaging, we need to seek the help of experts to make sure that we maximize the impact of these opportunities. The White House Office of National Drug Control Policy (ONDCP – The Drug Czar) has spent considerable resources to figure out what kind of anti-drug messaging works and we should solicit their assistance in crafting the content of our publications and curricula.
The future of track and field is looking shaky.