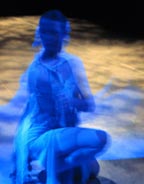 I'll be gone for two or three days. I'm heading up to Chicago to do some Dance Photography for my friends at Chicago Dance Crash (performing Friday and Saturday at 8 pm in "Expansion Theory" at the Ruth Page Center for the Arts – $12 at the door)
Here's a few things you can read in the meantime.
Talk amongst yourselves. Try to have the drug war solved by the time I get back.