Cute cover of Time Magazine with "The Highly Divisive, Curiously Underfunded, Strangely Promising, World of Pot Science" or The Great Pot Experiment by Bruce Barcott and Michael Scherer.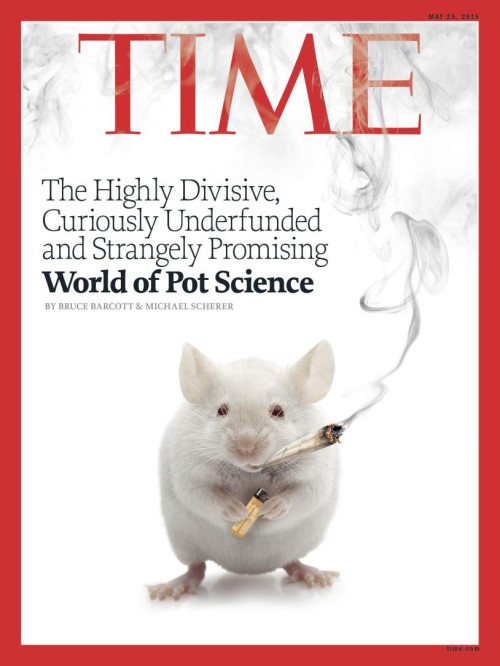 Not a bad article about the politicization of pot science, although to me it suffers from an attempt to provide "balance" in an area that is actually quite unbalanced.
For instance, the subhead of the article:
Legalization keeps rolling ahead. But because of years of government roadblocks on research, we don't know nearly enough about the dangers of marijuana—or the benefits
Um, no. Yes, there's still a lot more we can learn, but the idea that we don't know nearly enough about the dangers of marijuana is just false. If anything, we oddly know too much about the dangers of marijuana, if you include all the untrue "dangers" that are distributed by politics and bad science.
One key point really hit home, focusing on the imbalance of science supported by the U.S.
The federal antipot policies resulted in a strange kind of scientific trade deficit. The U.S. leads the world in studies of marijuana's harm, but we're net importers of data dealing with its healing potential.
And that's exactly because of the politicized nature of our federal "science" in this area, as particularly shown by putting marijuana science in the hands of the National Institute on Drug Abuse (NIDA), whose clear goals are to prove abuse and advocate against drugs, not to, you know, learn science.
And it's this agency history and focus that should make the authors of the article much more wary of accepting "scientific" pronouncements from Nora Volkow.