Talk Radio Host Bryan Fischer has been getting a lot of Twitter ridicule for this tweet regarding the situation in Indiana: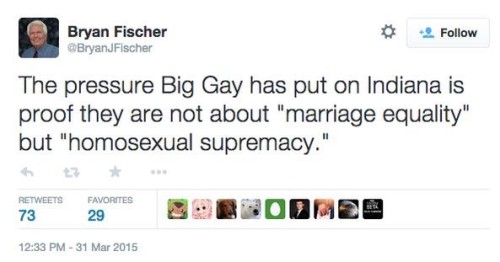 This worry about Big Gay… sound familiar? It's just like Kevin Sabet and his constant concern trolling about Big Marijuana.
It seems like there's an entrepreneurial opportunity here — maybe Big Gay and Big Marijuana should join forces and open a string of Big Gay Marijuana businesses (excluding bigots and Kevin Sabet).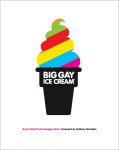 Perhaps with Big Gay Ice Cream next door…