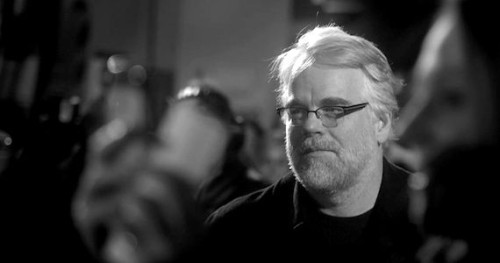 I had the distinct pleasure of seeing Philip Seymour Hoffman's astonishing performances live on stage in both Long Day's Journey Into Night (2003) and Death of a Salesman (2012), and I always found him a joy to watch in his incredible range of roles in the movies. He was one of those rare truly unique talents.
I admit to some purely selfish reasons for being upset with his passing, just in thinking about all those future roles he now won't play. I would have loved to see what he could do as an old man.
There will be a lot of discussion about heroin and addiction in the next few days, and a lot of that will be ignorant knee-jerk reactions (I'm already seeing some friends on Facebook declaring how this reinforces the importance of telling people to just say "no" to drugs.)
It's a lot more complicated than that, and I have questions… Does this have any connection to the new batch of dangerous fentanyl-poisoned heroin being distributed on the east cost? How does this connect to his recent stint in treatment? (As we know, treatment can actually lead to overdose if people aren't aware of the change in their tolerance.) Why was he alone? (Does stigma increase the danger and reduce the opportunities for reversing the overdose with naloxone?) Was uncertain dosage due to prohibition a factor?
Perhaps this will be an opportunity for some good discussion. That would be nice.