One of my many involvements is as Artistic Director of The Living Canvas, and I've got a new show running in Chicago this summer at National Pastime Theater (941 W. Lawrence). It's "Living Canvas: Eureka!" and it runs Fridays and Saturdays at 10 pm through August 11.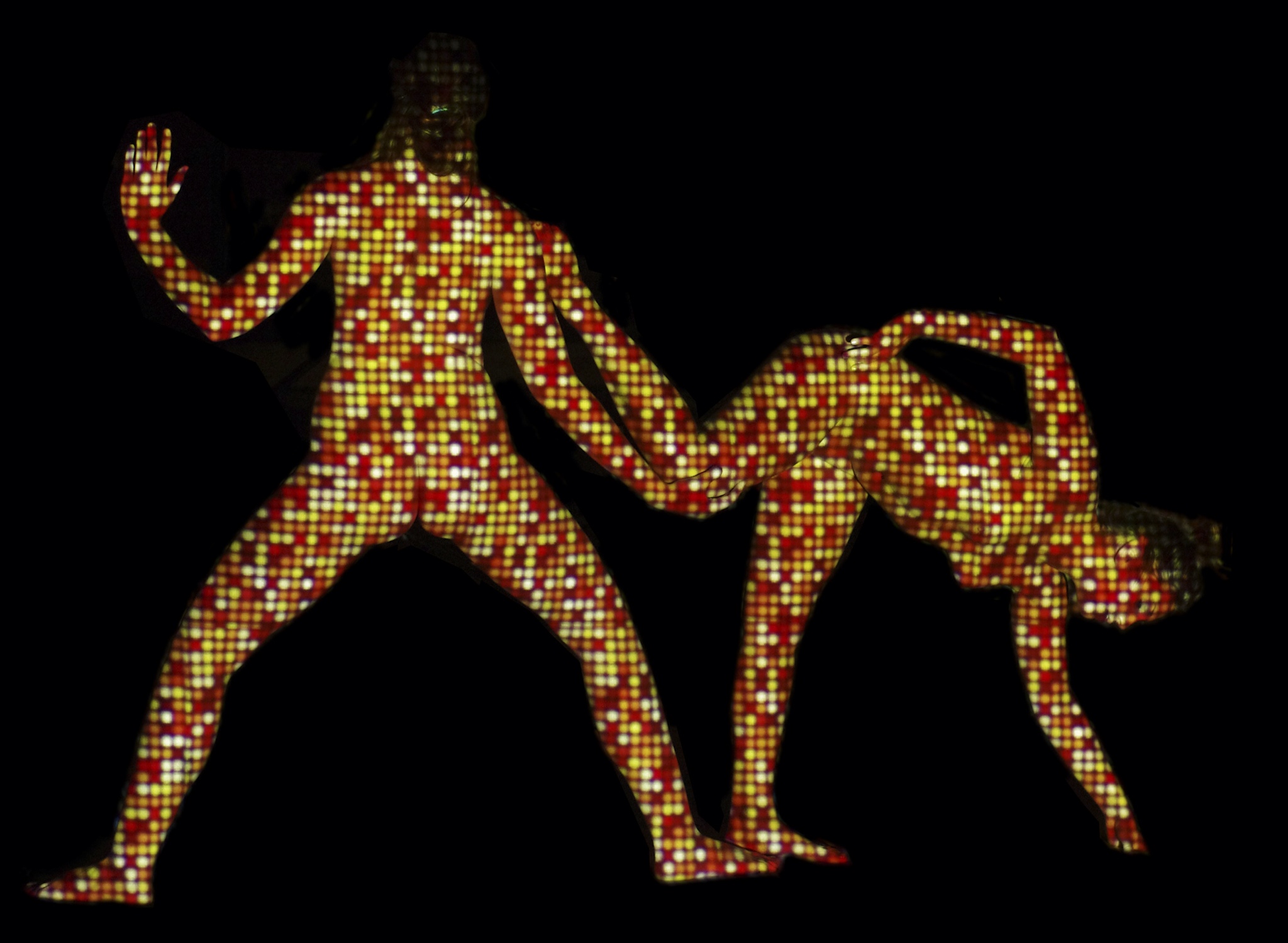 Living Canvas is a very unique concept that utilizes projections as the only source of light on naked performers who are "clothed" with these powerful images. The show is powerful, funny, and moving. This is our 9th Living Canvas production in Chicago.
I can always count on the Chicago Reader for some snark in their reviews, but I got a kick out of it:
Living Canvas returns with a sumptuous set of nude pieces in which high-def projections are used to cast a surreal body-paint effect… This is popcorn-flick performance art, but take some drugs and see it anyway!"
This actually isn't the first time that reviewers have connected my show to a drug experience. From a previous review:
Stoners, Dali fans, sensualists of every stripe, this show's for you. Sober or otherwise, you'll find the visual pleasures of Guither's idiom considerable.
If you're in the Chicago area, please come and check it out. Tickets are $20 and available through Brown Paper Tickets. There's a Q and A after each performance, and even an opportunity for audience participation during the show.
There's also a possibility that we'll be taking the show on road to Rochester, New York in late August.
Another Image: