The ACLU has a good series of graphics on our incarceration nation.
Here are a couple of them: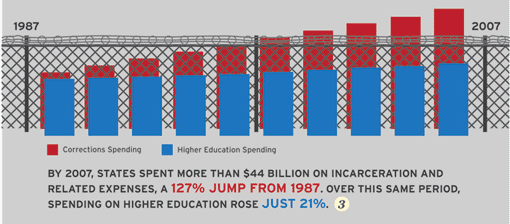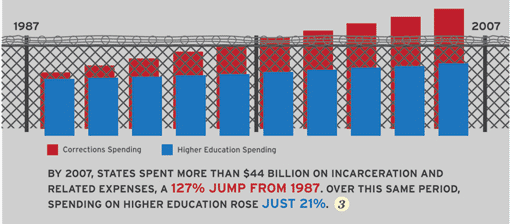 As someone who works in higher education and has seen the reductions in tax support while prisons keep opening, this graphic has a huge impact (our particular university used to get around 70% of it's budget from the state; now it's closer to 24%).
I see the potential of these students and know that an investment in education is far more valuable to us (which is why I also personally contribute to a scholarship fund) than an investment in more incarceration.


This one's just ridiculous. How can anyone think that this is healthy?