Wow. I can hardly wait for the release date on this one by Paul Chabot.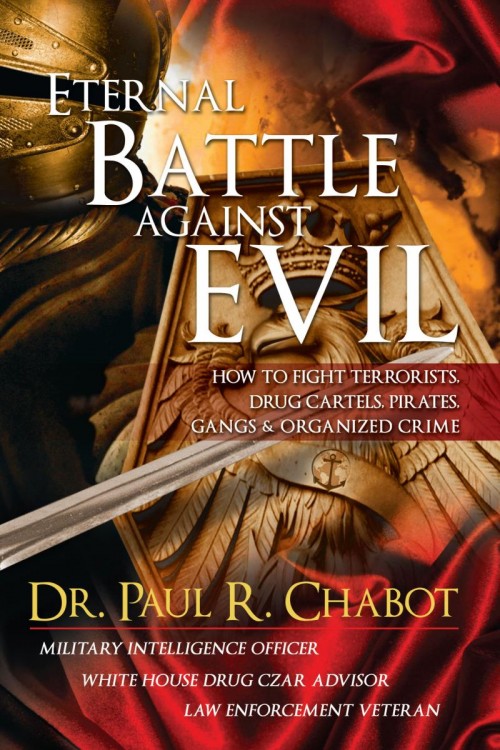 He explains the importance of having a book like this…
In America, or abroad, we are seeing a rise in domestic groups destroying the moral fabric of communities through drug legalization, gangs, corruption and organized crime.
It takes a powerful lack of intelligence to put those in the same category, but make no mistake about it, Paul Chabot is up to the job.
Want proof? Hear what these luminaries have to say…
"An honest, clear account of what we need to know and do to make our families safer. Every citizen should read Paul Chabot's guide for bringing more justice to our dangerous world."
— Honorable John P. Walters, former White House Drug Czar

"A factual masterpiece! Dr. Chabot pulls in the reader & gives them a mission you can't say no to."
— Calvina Fay, Executive Director, Drug Free America Foundation, Inc.

"A courageous book by a courageous leader! Pray for our brave men and women who step forward and face this kind of terror beseeching God's children."
— Dr. Bishop Ron Allen, Chairman, International Faith Based Coalition
[Thanks, Logan]