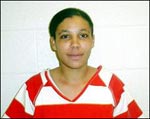 "bullet" Today is the beginning of the trial of Sgt. Joseph Chevalia for shooting and killing 26-year-old Tarika Wilson in a botched drug raid. An all-white jury will consider the misdemeanor charges.
I hope he gets a fair trial.
Unfortunately, there are others who should be on trial as well — who are perhaps even more culpable. Those who made the decisions to use this kind of tactic in the drug war. They are as much responsible for Tarika's death, but walk around free to make the same tragic decision over and over again.
Unfortunately, it's more likely that the culpability will be deflected.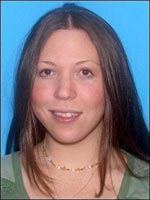 "bullet" A grand jury is hearing evidence this week regarding the killers of Rachel Hoffman. The judge has sealed pre-trial evidence, and there is some concern that he may be gagging Rachel's parents from agitating about the botched police procedures.
I'm sure you recall, but Rachel is the 23-year-old girl who sold some pot to friends (caught with a quarter ounce pound and 6 pills) and was coerced (without her attorney's knowledge) into acting as an informant in a horribly conceived police operation where she was to buy cocaine, 1,500 ecstasy pills, and a gun. The criminals smelled the obvious set-up and killed her.
ABC's 20/20 did a feature on Rachel — her tragic story is getting a lot of national coverage, and will do a lot to shed light on this despicable drug-war tactic.
"bullet" The trial of Charles Lynch is underway in Los Angeles federal court.
Lynch was a major drug dealer, who sold millions of dollars of drugs to thousands of people — many of them under the age of 21. Yes, this is a dangerous criminal. At least, that's what the jury will hear.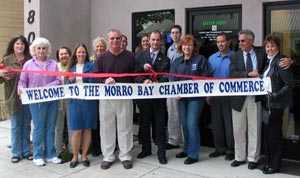 But in fact, Lynch was welcomed with open arms by the Chamber of Commerce when he opened his state-authorized medical marijuana facility called Central Coast Compassionate Caregivers. And he sold medical marijuana to patients with doctor's recommendations, including selling it to special young people like 17-year-old Owen Beck — an athlete who had his leg amputated because of bone cancer and who used marijuana to control the phantom pain at the urging of his parents and his doctor. Sometimes Charles Lynch gave it to Beck for free because he cared. (If you haven't seen Drew Carey's video on this, you really should.)
But you see, this trial is taking place in a federal court, and Congress has defined marijuana as not having medical use (and the DEA, for very selfish reasons, won't change it either). Therefore, the mere fact that marijuana can be used for medical purposes cannot be brought up in a federal trial. Period. Which makes Charles Lynch's ability to defend himself extremely difficult, and creates the bizarre situation where all sorts of hoops are created to keep the jury from learning the truth (is that the American way, or what?)
I think it may be hard to keep the cat in the bag in this trial, and it could get contentious. I wonder what the jury will think and if they'll figure it out on their own, even without the spoken defense (of course, all those potential jurors sympathetic to medical marijuana and jury nullification were undoubtably removed).
As an interesting side note, Carl Olsen, of Iowans for Medical Marijuana, who has filed a new petition to re-schedule marijuana out of Schedule 1, has filed a motion to appear as amicus curiae in the Lynch trial under the claim that the DEA is "in violation of federal law for failing to perform its duty to administer the schedules of controlled substances."
…
Three trials. Three different reasons to be outraged. One clear verdict.
Drug War: Guilty